30 Kid-Friendly Things to Do this Summer
Summer break means more time for fun this summer. Most are free or inexpensive, but all are fun. Here's a mix of 30 fun, relaxing, and educational things to do with the kids in Jackson County this summer! If you want a printed copy of this guide, just swing by the Jackson County Visitor Center from 8 a.m. to 4 p.m. Monday through Friday at 100 North Broadway Street, Seymour.
1. A trip the library
Jackson County Public Library and Brownstown Public Library each offer up some great programming for summer! The most popular – and educational – is the summer reading programs. Learn more on Jackson County Public Library's website and Brownstown Public Library's website.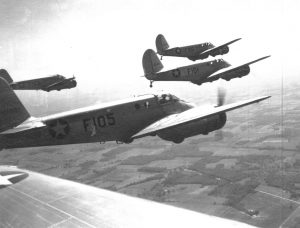 2. Freeman Army Airfield Museum and Airplane Ride Day
Take some time for history and education with a trip to the Freeman Army Airfield Museum. The museum is free to enter, but you can make a donation, and is open from 10 a.m. to 1 p.m. every Saturday. They're also available by appointment by calling 812-271-1821. From 9 a.m. to 4 p.m. they will host Airplane Ride Day where you and the family can fly up in an airplane above Seymour for a donation! Check out the Freeman Army Airfield Museum Website by clicking here.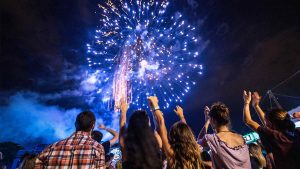 3. Crothersville Red, White and Blue Festival
Festivals are a great activity for summer and the kids will love the Crothersville Red, White and Blue Festival! It's scheduled for June 12-14 around the school in Crothersville. This patriotic festival includes a parade, fireworks, food, shopping vendors, rides, games, car show, tractor show and so much more! Click here for updates.
4. Fishing 
Fishing is a wonderful family activity and perfect for the kids! It's also easy to do in Jackson County because of the ample opportunities. Fish at Jackson-Washington State Forest in Brownstown, Muscatatuck National Wildlife Refuge in Seymour, or Starve Hollow State Recreation Area in Vallonia for spots that are kid friendly to fish. An state-issued fishing license is required for those 17 and older to fish Indiana's public waters. There is free fishing days this summer on June 4 & 5.

5. Tiemeyer's Farm Market fun
Tiemeyer's Farm Market is loaded with all kinds of unique experiences for kids! Let them try their hand at gem mining with the Sandy Hill's Mining Company where they'll find gemstones and more. There's also miniature golf, farm animals and more. Stay for lunch or dinner and browse through the market for tasty finds! Click here for their website.
6. Nature walk & Fun with Nature Day Camp
Get outside and use some of that energy up! You can take a relaxing nature walk and enjoy some time together in the outdoors. Check out Jackson-Washington State Forest, Muscatatuck National Wildlife Refuge, or Starve Hollow State Recreation Area! There's also plenty of city and town parks in each community in Jackson County. There's also the Fun with Nature Day Camp on June 15 & 16 at Muscatatuck National Wildlife Refuge. Registration is required and you can call the Jackson County Purdue Extension Office at 812-358-6101 to register or for more information.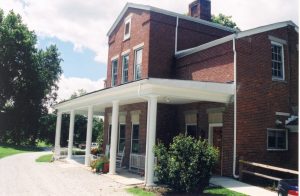 7. Art Camps
Jackson County has two awesome art camps this summer!  Trinity Lutheran High School Art Camp –  9 a.m. to noon, June 13 through 15. $40 per child for grades entering kindergarten through fourth grade. Register: cadler@trinitycougars.org. Limited to 24. SICA Art Camp – 10 a.m. to 3 p.m. June 13-16 and June 20-22. $100 for non members, $80 for members, open to students who have completed kindergarten through those who have just completed fifth grade.Each child will get a t-shirt. Daily schedule will include the following activities: music and dance, painting and drawing, crafts, imagination station, free time to complete projects along with lunch and play. Each student will need to bring lunch and a refillable water bottle. SICA will proved a snack each day. Info: artcampsica@gmail.com.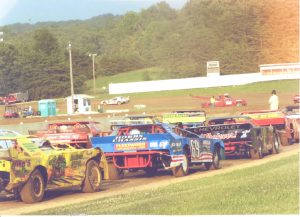 8. A trip to the Brownstown Speedway
Watch the drivers go fast around this popular dirt track! Races are scheduled on Saturday evenings and there are a few mid-week races on the schedule, too. Visit the Brownstown Speedway website for tickets and schedule information.
9. Ice cream & treats
There's no better treat in the summer time than some ice cream! Be sure to make time for a trip to Kovener's Korner, Dairy Queen, Orange Leaf or Sno Biz. Don't forget a sweet treat at Linzy B's Bakery, 1852 Café, Frosted by Macy, and Kay's Kafe!
10. A trip to Racin' Mason Pizza & Fun Zone
Racin' Mason Pizza & Fun Zone has a kinds of fun for kids this summer! Be sure to turn the kids loose to burn off energy with the bounce houses, go karts, bumper cars, laser tag, blacklight golf, games, pizza, and prizes! Click here to visit their website.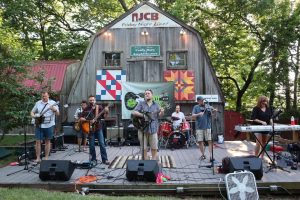 11. Take in some live music
Jackson County is full of live music events! In addition to weekly shows at places like Harmony Park, Poplar Street Restaurant, Brewskies Downtown and more, you can catch free summer concert series with Seymour City Jam: June 16, July 21, August 18, September 15; Brownstown Ewing Main Street, June 18, July 16, August 6; and Friday Night Live at SICA June 3, July 1, August 5, and September 2 and 9.
12. Trip to the pool
Jackson County has two excellent public pools in Brownstown and Seymour. Brownstown Pool is open from noon to 6 p.m. daily from May 28 through July 31. Shields Park Pool in Seymour is open noon to 5 p.m. daily from May 28 to August 6. Both offer swim lessons, so call 812-522-6420 for Seymour and 812-358-3536 for Brownstown.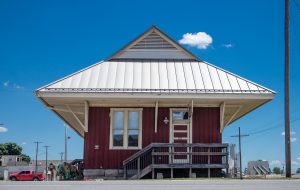 13. Visit the Jackson County Visitor Center
You're welcome to come see us at the Jackson County Visitor Center! We're open from 8 a.m. to 4 p.m. Monday through Friday. Come check out our display of Jackson County, get some brochures to plan some fun, learn about how you can find out about what's happening in Jackson County, and see our gift shop!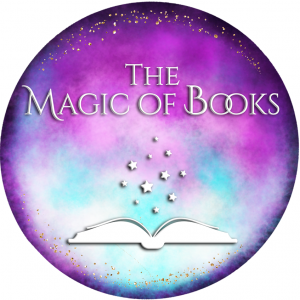 14. Stop by Magic of Books Bookstore
You've signed the little ones up for the summer reading program and now you need material to read! Check out the Magic of Books Bookstore in downtown Seymour. It's not just for the kids though, as they have genres that will appeal to the whole family!
15. Visit playgrounds 
Each community in Jackson County has wonderful parks with great playground equipment. You'll find something for your kids' interests at each, so be sure to check a list of parks for the city of Seymour, and visit the parks in Brownstown, Crothersville, Medora, and Sparksville. Seymour even offers the Youth Kickball League beginning July 5. Call 812-522-6420 for information.
16. Murals
Art is a great summer activity and Jackson County has opportunities to see murals. Stop by the John Mellencamp Mural in Seymour, visit the other two murals in the downtown. Plus, check out artwork in Vallonia and Crothersville to see if you can spark an interest in art in your little one!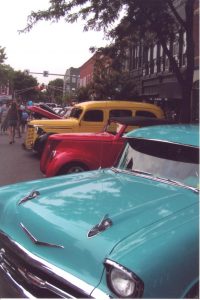 17. Car shows
Jackson County has many car shows throughout the summer, and the kids will love seeing them! There's the Rumble at Fort Vallonia from 11 a.m. to 8 p.m. June 4, Cars & Guitars in Seymour from 2 to 8 p.m. on June 25, Tom Gray Cops and Kids Memorial Car Show on August 23, and Follow the Son from noon to 3 p.m. August 24 and Scoop the Loop on August 24. There's also the Jackson County Antique Machinery Show scheduled for June 3 and 4 at the Jackson County Fairgrounds in Brownstown that they're sure to love!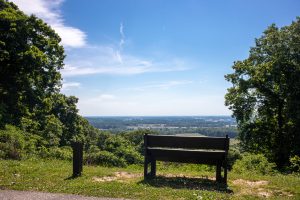 18. Skyline Drive
This is a great treat for summer! Take the kids to Skyline Drive for some spectacular views of nature, farmland and more. Skyline Drive is accessible off of State Road 250 from South County Road 100E in Brownstown. There's even a shelter house and picnic area, so you can make it a fun afternoon!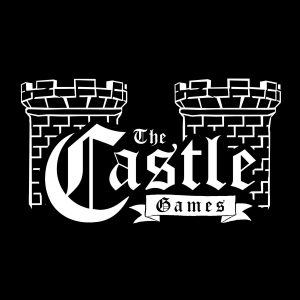 19. The Castle Games
Take the kids to see what's new at The Castle Games in downtown Seymour! They have some of the most popular games like Pokémon, Magic the Gathering, Warhammer, and so much more! They even have game nights where you can put your gaming to the test and connect with others!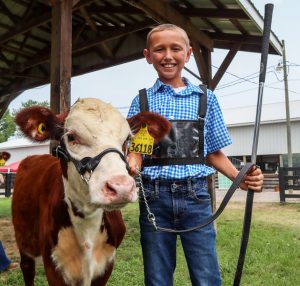 20. Jackson County Fair
The Jackson County Fair is scheduled for July 24-30 at the Jackson County Fairgrounds in Brownstown. Your favorite things will be there this year like the midway rides and games, entertainment, animal shows, animal barns, vendors, food, treats and so much more! Don't miss out on what is sure to be the highlight of the summer! Click here for the website.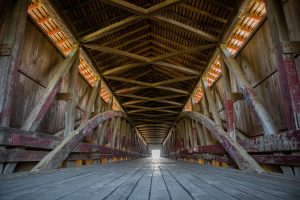 21. Covered bridges
Jackson County is home to two covered bridges, the Medora Covered Bridge and the Shieldstown Covered Bridge. The Medora Covered Bridge is the longest historic covered bridge in the United States. Let your children take a step back in time and see how travel was done! There's a place for picnicking at the Medora Covered Bridge, so be sure to enjoy that space while you're there.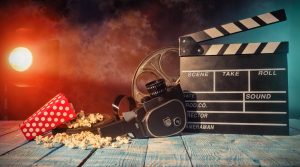 22. Catch a movie
There's sure to be a rainy day this summer, but don't let it get the family bummed! Take a trip to Regal Seymour to catch a movie. They even offer discounts through the week for children. Click here for a list of shows and times. If the weather is nice, check out the Jackson County Chamber's Stardust Movie Series where they show movies outside for free! Just bring your chairs and blankets. Click here for a list of the dates and times.
23. Bike ride
Riding a bike is a great summer activity and did you know there's a local group that rides every Wednesday? That's right! The Jackson County Bicycle Club rides together at 6 p.m. each Wednesday (weather depending) from Central Christian Church, and increases its mileage each week. These rides are easy riding, and riding with a group is much safer than riding alone. Open to all ages, so click here for the ride information.

24. Farmers markets
A trip to the farmers market is always a great summer treat! You get fresh produce and can learn where food comes from! Check out the Seymour Area Farmers Market, Hackman Family Farm Market in Vallonia, Stuckwish Farm Market in Vallonia, Tiemeyer's Farm Market in Vallonia, VanAntwerp's Farm Market in Seymour and all the roadside stands we offer!
25. Camping
The kids will love camping this summer, and it can be an inexpensive and fun thing to do as a family. Jackson County offers camping at Starve Hollow State Recreation Area in Vallonia, which is in the state's top 10 public camping properties with the Indiana DNR, and camping at Jackson-Washington State Forest in Brownstown. Make reservations at Starve Hollow by clicking here. Visit Jackson-Washington State Forest for reservations.
26. Jackson County Bison Tour
Have you seen Bison statues in Jackson County? Those were part of a celebration of Indiana and Jackson County's bicentennial in 2016. There are seven total throughout the county and we have a brochure here at the visitor center you can pick up to find out where they're at! The bison feature artwork from local artists that depict life and history in Jackson County. Click here to download a brochure, and click here for the map.
27. Trip to the beach
Wait, the beach? In Jackson County? Yes! Spend some time at the swimming area in Starve Hollow State Recreation Area where they have a sandy beach. It's all sorts of fun and is an inexpensive way to enjoy some time in the sand. The kids will love it and you'll love the relaxing views and atmosphere. You don't have to stay the night at Starve Hollow to enjoy it, either, so you can just make a fun afternoon out of it!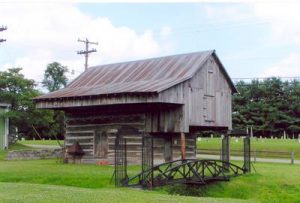 28. A trip to the Jackson County History Center
The Jackson County History Center in Brownstown is stocked full of amazing history in all the communities of Brownstown. The campus also includes a genealogy library that is really interesting. The campus also features a display of circus cars, war-era items, old cabins and buildings and so much more! Take the kids for an educational day to learn more about their home. The center is open 9 a.m. to 4 p.m. Mondays and Thursdays, so check it out. Click here to learn more.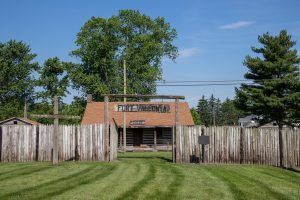 29. Fort Vallonia
A trip to see Fort Vallonia will be one that is educational and super fun! The fort protected 90 families in the early 1800s when tensions between settlers and native Americans escalated. The fort was ordered by Indiana territory Governor William Henry Harrison (who later became president) to protect those families. The fort came down around 1821, but a replica was built in the late 1960s and is there for you to explore.
30. Hoosier Scale Fly In
Be sure to check out the Southern Indiana Flying Eagles' Hoosier Scale Fly In, which is scheduled for August 4-6 at the Freeman Municipal Airport. Times are 10 a.m. to 4 p.m. August 4 and 5, and 10 a.m. to noon August 6. These remote-controlled model airplanes are so much fun to watch! The pilots are super nice, too, so they would be willing to answer any questions your kids have!